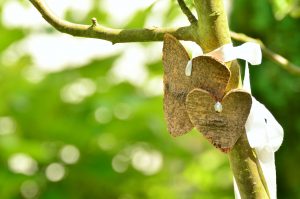 I work with a holistic approach and address the mental health issues which may have led or could lead to physical health concerns in the future. My primary therapeutic approaches are person centered and cognitive behavioral.
Therapy Services INCLUDE
Addiction Severity Index Assessments (ASI)
Individual sessions for children, adolescents, and adults
Couple sessions
Family sessions
---
Treatment Approaches
Cognitive behavioral therapy (CBT) is used to challenge dysfunctional emotions, thoughts and behaviors to increase happiness. This particular therapy focuses on solutions to distorted cognitions and to change patterns of destructive behaviors.
Eye Movement Desensitization and Reprocessing (EMDR) seems to have a direct effect on the way that the brain processes information. Normal information processing is resumed, so following a successful EMDR session, a person no longer relives the images, sounds, and feelings when the event is brought to mind. You still remember what happened, but it is less upsetting. Many types of therapy have similar goals. However, EMDR appears to be similar to what occurs naturally during dreaming or REM (rapid eye movement) sleep. Therefore, EMDR can be thought of as a physiologically based therapy that helps a person see disturbing material in a new and less distressing way. (EMDRIA, 2018).